BIKES TOURS: ALICANTE CITY TOURS
Enjoy our bikes tours! Would you like visit Alicante cycling? We offer an excellent opportunity to discover Alicante with a guided cycling tour. We take you into the heart of the city through Barrio de Alicante (the old town), to the churches, the historic monuments and the parks and beaches. Our local guides will make sure you leave Alicante satisfied that you didn't miss a thing!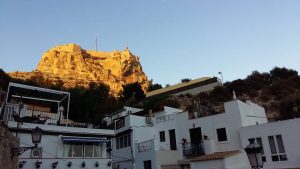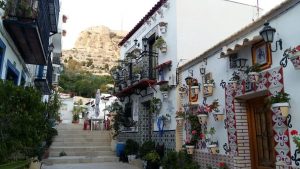 BIKES TOURS: ALICANTE AND SAN JUAN BEACH TOURS
Alicante is famous for its beautiful Mediterranean beaches and sunshine. Get to know the coast by winding through scenic trails to San Juan Beach and Cabo Huertas. and see the historic TORRES DE LA HUERTA, the towers built in the 17th century. Enjoy our bikes tours!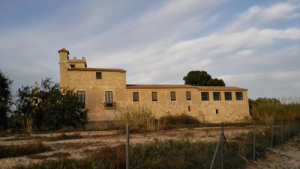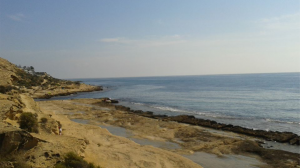 BIKES TOURS: VIA VERDE (GREENWAY) AGOST/MAIGMÓ (GREENWAYS)
The greenway Maigmó-Agost is a 22km trail, which can be done in two directions, the rise (departure from Agost) with a vertical drop of 400 meters, and the downstream (start point from Maigmó).
It is a moderate and well-signposted trail which combines asphalt and compacted earth, by a natural environment of Mediterranean forest and ravines of plasters. The trail passes through six tunnels and two viaducts. In several sections of the route you can enjoy wonderful views of Alicante, the mountains and Mediterranean sea. Enjoy our bikes tours!
The vias verdes (green routes) do not include a personal guide. You can contact us for info info@alicanterentalbikes.com. DOWNLOAD MAP HERE.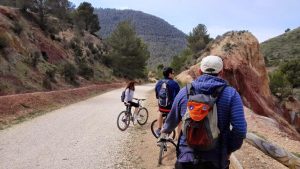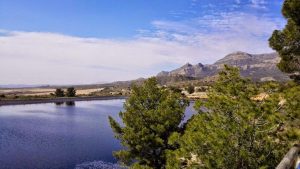 | TOUR RATES | BASIC | PLUS | TIME |
| --- | --- | --- | --- |
| ALICANTE CITY TOUR | 15,00€ | 20,00€ | BASIC 2 h./ PLUS 2,5 h. |
| SAN JUAN BEACH TOUR | 20,00€ | 23,00€ | BASIC 3 h./ PLUS 3,5 h. |
| VIA VERDE-GREENWAY(INCL.TRANSFER) | 30,00€ | – | 4 h. |
Ask for groups special offers (+6 px).
Rates by person. Groups minimum 6 px. (if you are less person you can ask us). TOUR PLUS with stop to test in a local place a typical "tapa alicantina"and drink.
(*) The vias verdes (green routes) doesn´t include the personal guide. You can contact us info@alicanterentalbikes.com
+BASIC CITY AND BEACH TOURS DETAIL: BIKE, HELMET, ENGLISH/SPANISH GUIDE,BASIC ACTIVITY INSURANCE. LAST UPDATE SEP ´17
ADVANCE BOOKING IS NEEDED TO GUARANTEE THE SERVICE (MIN. 24 hr) PLEASE CONTACT US NOW!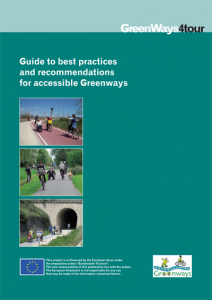 Greenways4tour project
NEW!! GUIDE TO BEST PRACTICES AND RECOMMENDATIONS FOR ACCESSIBLE GREENWAYS